Weather News – Twin tropical lows soaking northern Australia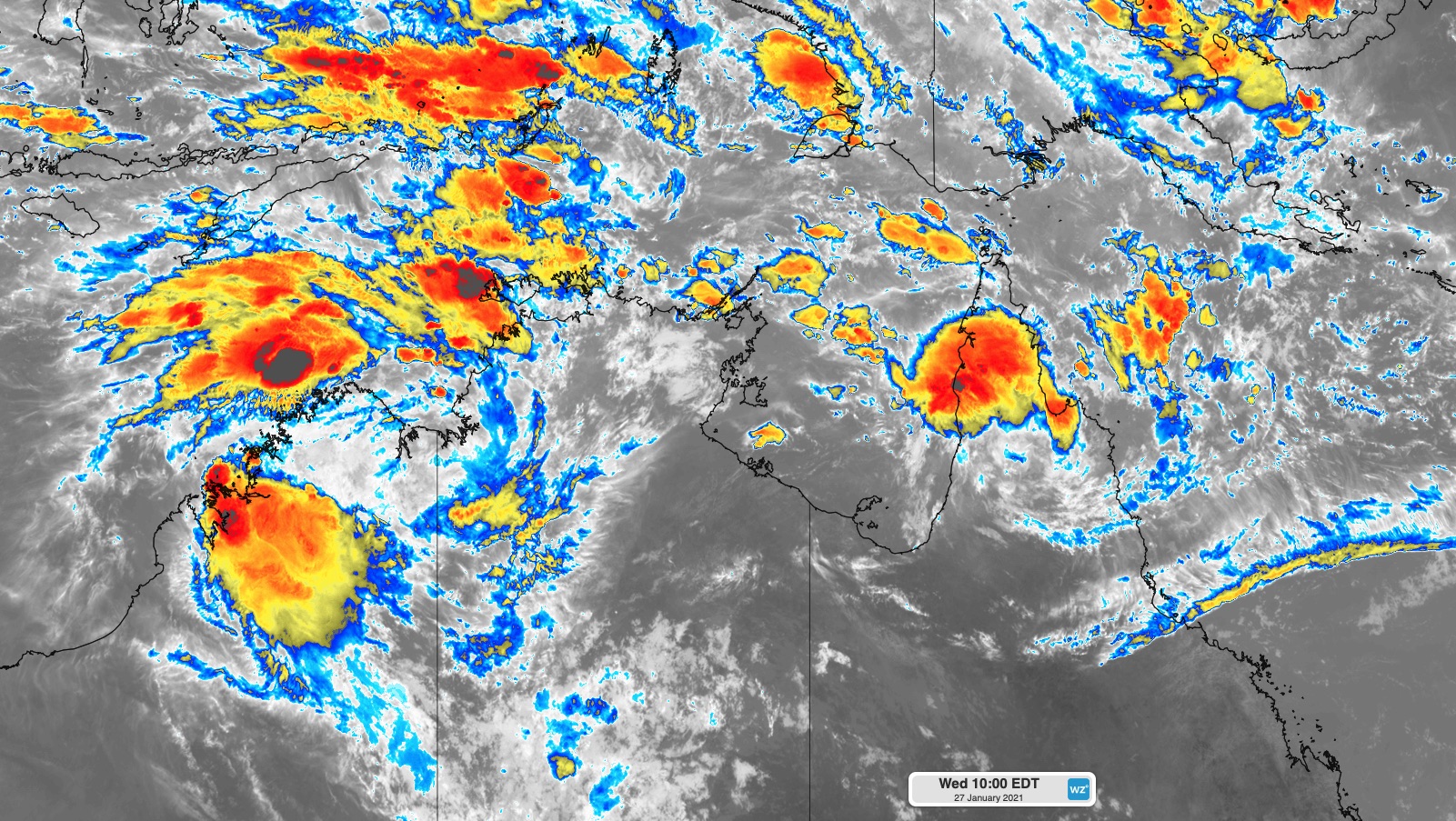 Twin tropical lows soaking northern Australia


Ben Domensino,

Wednesday January 27, 2021 – 11:25 EDT

A couple of tropical low pressure systems are causing heavy rain in northern Australia and both have potential to become tropical cyclones later this week.
On Wednesday morning, the two lows were located over the eastern Gulf of Carpentaria and near the southwestern Top End in the NT.
Image: Enhanced infrared satellite image showing large storm clouds building around two tropical lows over northern Australia on Wednesday morning.
The low over the Gulf was located roughly 80 km to the north northwest of Kowanyama at 7am EST on Wednesday, positioned very close to the west coast of…