Urandangi State School only has three kindy students. They're triplets — and the principal is their dad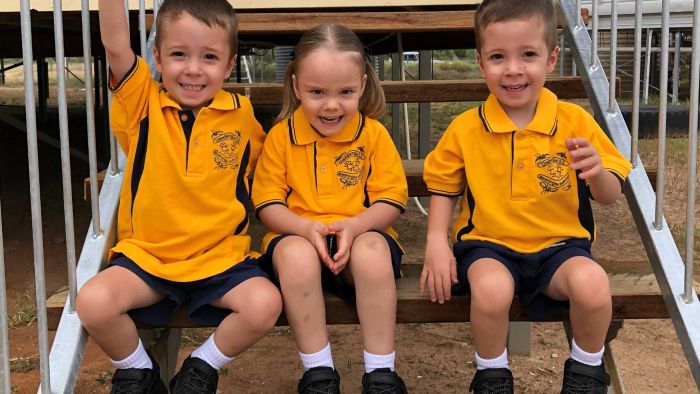 For kindergarten students, walking into their new classroom on the first day of school can be a daunting experience.
Key points:
Urandangi is a small town on the Queensland/Northern Territory border
The school has 12 students, three of which are the principal's triplets
The triplets are the only members of 2021's kindergarten class at the school
But for the three students starting kindy in Urandangi, 187 kilometres south-west of Mount Isa, on the Queensland-Northern Territory border, it won't be too scary because they have known each other since before they were born.
The three-year-old Dunn triplets – identical twins Parker and Jasper and their sister Mackenzie – are also stepping into the kindy room knowing the school principal —…