Six cars and a caravan stolen in 'outlandish' crime spree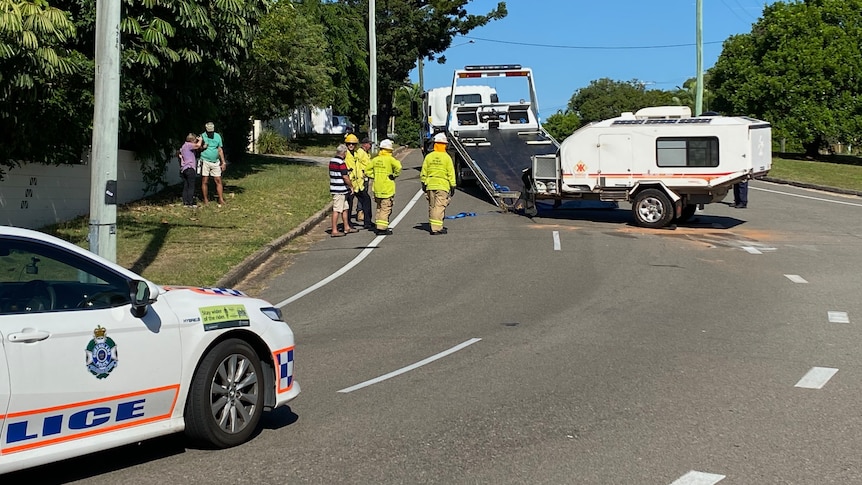 Offenders are still on the loose after an 'outlandish' city-wide crime spree in Townsville.
There were at least 6 stolen cars hooning around the city, and a caravan was flipped during a car-jacking.
Queensland Government helicopters have spent hours in the air helping police to get a grip on the crime spate.
Six cars and a caravan stolen in 'outlandish' crime spree