Rohan Browning wins men's 100 metres national championship ahead of Tokyo Olympics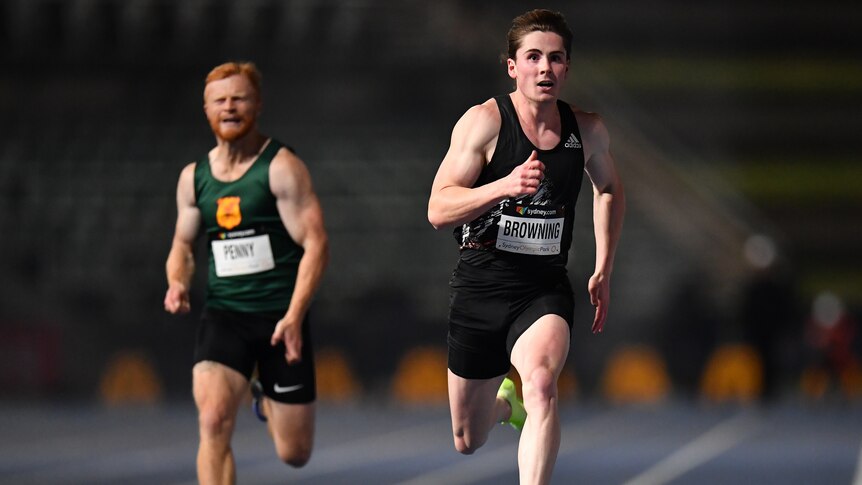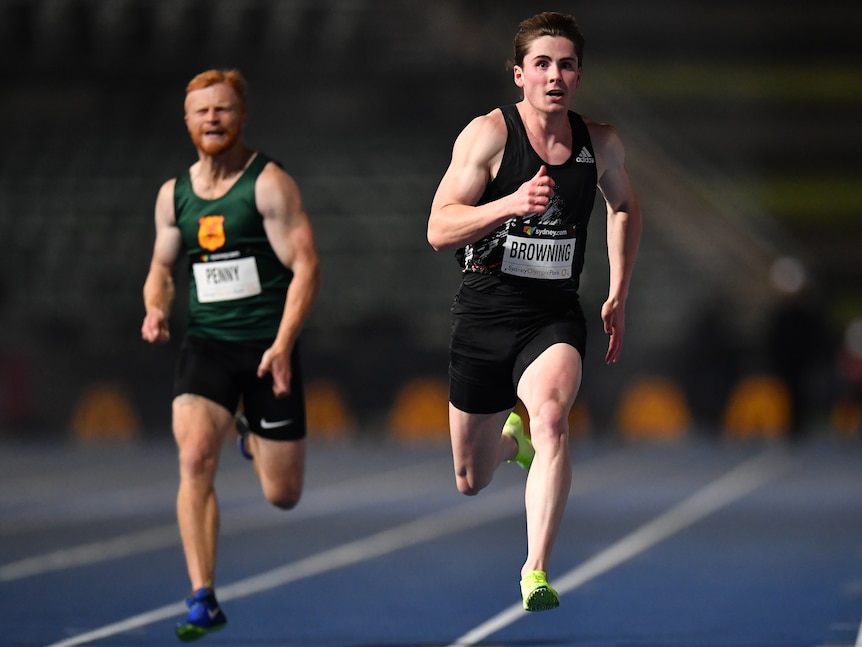 Rohan Browning looked every inch a sprinter ready to make an impression at the Tokyo Olympics by scorching to victory in the men's 100 metres at the national track and field championships.
Key points:
Browning ran 10.09 seconds to win the men's final
The Sydney-based sprinter had already qualified for the Tokyo Olympics
Hana Basic won the women's 100m final in 11.23
Browning scored a comfortable victory in Sydney on Saturday night with a time of 10.09 seconds.
With the automatic qualifier of 10.05 already in his keeping, the 23-year-old is guaranteed a start in Tokyo and he has no intention of just making up the numbers.
"It doesn't feel like elation, more like meeting an expectation that I set for myself at the start of the year,"…