Pilots urge council to scrap under-wing camping ban at Birdsville Races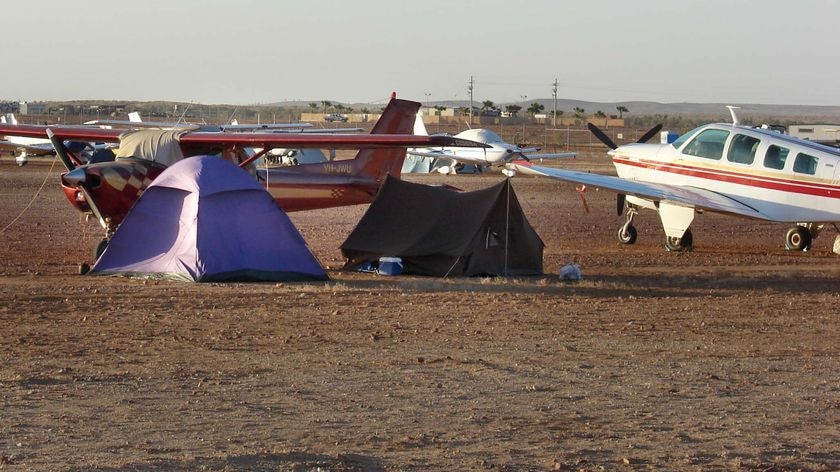 For decades, pilots have camped under the wings of their planes on the Birdsville airstrip over the weekend of the town's iconic outback races event.
Key points:
The Diamantina Shire Council has banned camping under aircraft wings at the 2021 Birdsville Races
The council says safety conditions haven't changed, but it has become "more risk-averse"
The owner of Birdsville Hotel has written to the council asking it to reconsider the ban
It's a tradition that goes hand in hand with the Birdsville Races experience.
But this year, the Diamantina Shire Council has banned the practice, citing safety regulations and costs involved in complying with them.
"Part of the make-up of the races is people flying in and camping under the wings," the owner of…