Banana prices expected to rise after $180m damage to Qld crops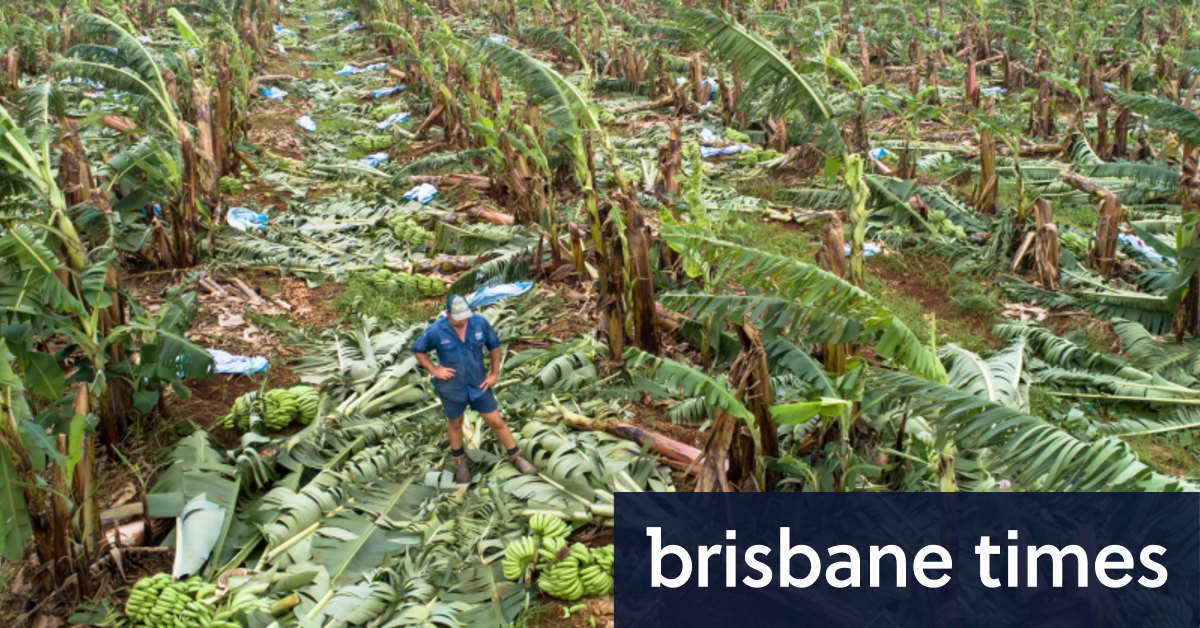 "On an individual basis, some growers will be without an income for up to nine months. After at least 18 months of poor prices and a severe worker shortage, this is particularly devastating," he said.
Griffith University agricultural economics lecturer Shyama Ratnasiri said the region was a significant banana supplier to the nation.
The expected price increase is estimated to last at least three to four months.
"I would say a minimum of two to three dollars, maximum of $10," Dr Ratnasiri said.
"This is going to be a huge blow on the producers because if they're already selling at a price that is lower than their cost, its going to be a very significant impact on them."
Queensland Framers' Federation project manager Kerry…