Alexandra Hills, Brisbane crash: Road rage before pedestrians killed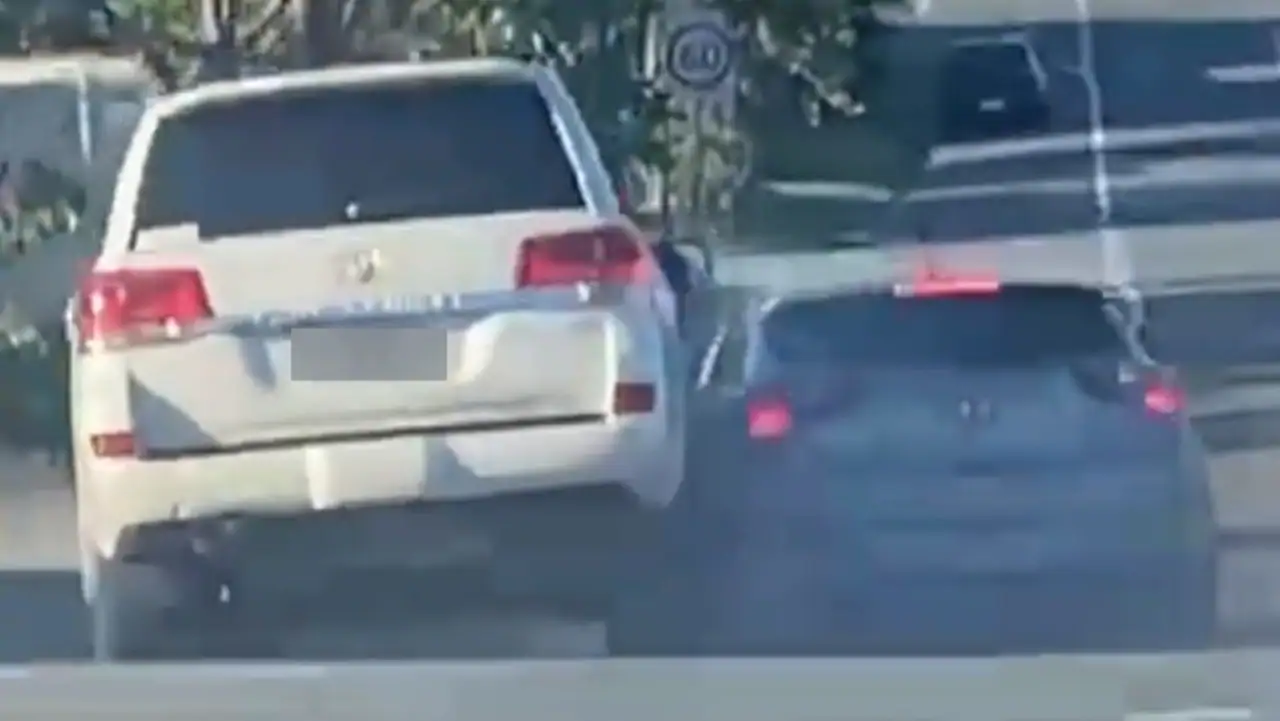 Video shows an allegedly stolen four-wheel-drive slamming into another car in Brisbane, just 15 minutes before it hit and killed a couple at the very same intersection.
Police believe the white Toyota LandCruiser, allegedly driven by a 17-year-old male, was stolen from a home in Cleveland between 4pm and 5pm on Tuesday.
By 5.30pm, two pedestrians in Alexandra Hills were dead.
The victims are a 37-year-old man and a 31-year-old woman, believed to be six months pregnant. They were out walking…